2014-05-30
Three vendors arrested after police seize counterfeit goods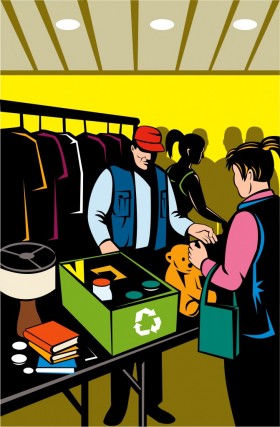 Reading Time:
< 1
minute
State and local authorities charged three people in connection with fake clothing being sold at vendor booths during the Atlantic Beach Bikefest, according to a news release from the S.C. Secretary of State's Office.
Pamela Letitia Jackson, 42, of Winston-Salem, N.C., Anthony Junior Samuels, 40, of Trenton, N.J., and Idrissa Samba, 41, of Southfield, Mich., were each charged with unauthorized use or trafficking in counterfeit trademarks by an individual and jailed about 3:15 p.m. Sunday, according to records at J. Reuben Long Detention Center.
Jackson is being held on $7,000 bond, Samba has a $15,000 bond and Samuels has a $10,000 bond, according to jail records.
Authorities said the counterfeit merchandise included purses, shoes, wallets, watches and belts that misrepresented manufacturers such as Michael Kors, Louis Vuitton, Gucci, Chanel, Jimmy Choo, Fendi, Nike and others. The retail value of the seized goods was estimated to be $148,910.
In addition to the merchandise being confiscated, authorities also seized $2,730 cash and a van used to transport goods, according to the release.
Read more here about the three vendors arrested after police seize counterfeit goods :
http://www.myrtlebeachonline.com/2014/05/27/4251993/three-vendors-arrested-after-police.html
Martial Arts Fraud
 is a public service initiative sponsored by the non-profit 
U.S. Soo Bahk Do Moo Duk Kwan Federation
. This website provides educational information about specific circumstances with a high potential for consumers to be defrauded when searching for and selecting a martial art school as well as for students who are already enrolled at a martial art school and discover that any of the discussed illegal acts are present.
Latest posts by Martial Art Fraud (see all)